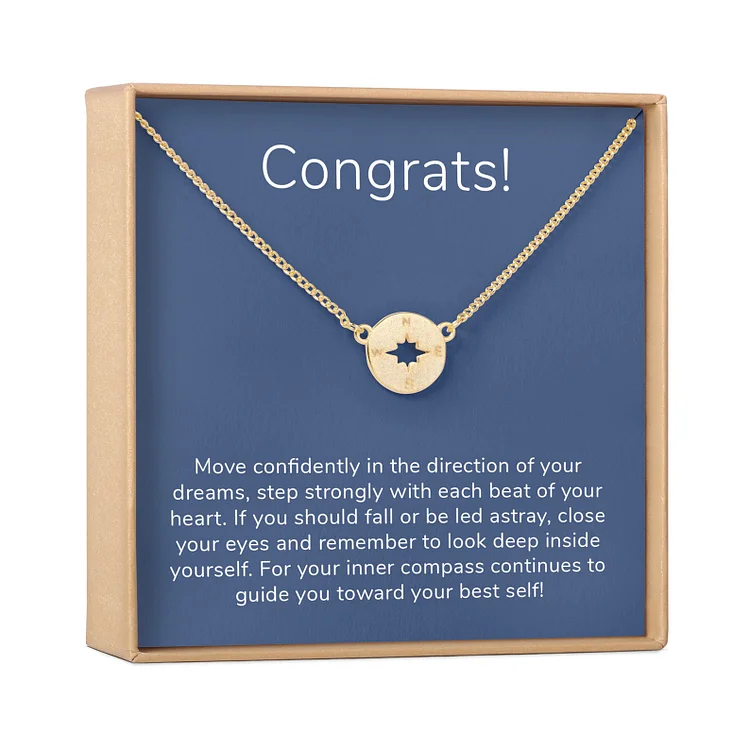 The current produc does not participate any Rebate. Switch the participating product to check the design.
(This prompt will not be displayed on the client-side.)
${function() { const show = rebate.format_rules.length > data.maxShowCount; return `
${rule}
${function() { if(!show) return ""; return `
`; }()}
`; }()}
${originData.rebate.format_rules.join(", ")}
if(window.self === window.top) { (window.disabled_exts ||=[]).push('product_detail_rebate'); } class SpzRebateComponent extends SPZ.BaseElement { constructor(element) { super(element); } xhr_ = SPZServices.xhrFor(this.win); viewport_ = this.getViewport(); action_ = null; lang = document.documentElement.lang || 'en-US'; i18n = {"ar-SA":{"special_offer":"عرض خاص","close":"إغلاق"},"de-DE":{"special_offer":"Sonderangebot","close":"Schließen"},"en-US":{"special_offer":"SPECIAL OFFER","close":"CLOSE"},"es-ES":{"special_offer":"Oferta especial","close":"Cerrar"},"fr-FR":{"special_offer":"Offre spéciale","close":"Fermer"},"id-ID":{"special_offer":"Penawaran istimewa","close":"Tutup"},"it-IT":{"special_offer":"Offerta speciale","close":"Chiudi"},"ja-JP":{"special_offer":"特別なオファー","close":"閉じる"},"ko-KR":{"special_offer":"특별 메뉴","close":"닫기"},"nl-NL":{"special_offer":"Speciale aanbieding","close":"sluiten"},"pl-PL":{"special_offer":"Oferta specjalna","close":"blisko"},"pt-PT":{"special_offer":"Oferta especial","close":"Fechar"},"ru-RU":{"special_offer":"Специальное предложение","close":"Закрыть"},"th-TH":{"special_offer":"ข้อเสนอพิเศษ","close":"ปิด"},"zh-CN":{"special_offer":"特价","close":"关闭"},"zh-TW":{"special_offer":"特價","close":"關閉"}}; landPage = "\/promotions\/rebate\/"; pageType = 1; cart = {"line_items":[],"ineffectives":[],"discount_applications":null,"total_discount":"0.00","discount_line_item_price":"0.00","invalid_msg":"","currency":"USD","note":"","item_count":0,"original_line_price":0,"original_total_price":0,"line_price":0,"total_price":0,"total_weight":0}; initData = null; rebateInfo = null; renderData = null; footerImage = `${this.win.SHOPLAZZA["image_domain"]}oss/operation/e8ebb03dbb710457ca3b4b6a70898ab2.svg`; isLayoutSupported(layout) { return layout == SPZCore.Layout.LOGIC; } buildCallback() { this.initData = this.getProduct(); this.action_ = SPZServices.actionServiceForDoc(this.element); this.registerAction("triggerGetRenderData", () => { const event = SPZUtils.Event.create(this.win, "triggerGetRenderData", this.renderData); this.action_.trigger(this.element, "getRenderData", event); }); this.registerAction("bindPropagation", () => { document.querySelector(".product_detail_rebate_list").addEventListener("click", e => { e.stopPropagation(); this.win.sa && this.win.sa.track("plugin_rebate_promotion_click", { plugin_timestamp: Date.now(), plugin_location: "info", product_id: this.initData.product.id, discount_id: this.rebateInfo.discount_list.map((item) => item.discount_id)[0], }); }); }); } async mountCallback() { document.addEventListener("dj.variantChange", e => { const data = e.detail; if (document.querySelector("#product-select-modal.show")) return; if (this.initData && this.initData.product && data.product && this.initData.product.id === data.product.id) { this.initData = data; this.initRebate(this.initData, true); } else { this.initData = data; this.getRebateInfo(); } }); document.addEventListener("dj.addToCart", e => { const v = e.detail; this.rebateInfo && this.win.sa && this.win.sa.track("plugin_rebate_atc", { variant_discount_id: this.getVariantDiscountId(v.variant_id).map(item => item.discount_id), discount_ids: this.rebateInfo.discount_list.map(item => item.discount_id), variant_id: v.variant_id, product_id: v.product_id, price: v.item_price, number: v.number, }); }); await this.getRebateInfo(); if (document.querySelector(".plugin-container__bottom-fixed")) { this.showDiscountPopupsInfoBar(); } else { this.win.addEventListener("extloaded", () => { this.showDiscountPopupsInfoBar(); }); } } getProduct = (() => { document.addEventListener("dj.variantChange", e => { if (!e.detail || !e.detail.product) return; const productJson = document.querySelector("#product-json"); if (productJson && productJson.textContent && JSON.parse(productJson.textContent)) { productJson.textContent = JSON.stringify(e.detail); } if (this.win.jQuery && this.win.jQuery.fn && this.win.jQuery(document).data("djproduct")) { this.win.jQuery(document).data("djproduct", e.detail); } }); return () => { let productData = null; if (this.win.jQuery && this.win.jQuery.fn) { try { let product = this.win.jQuery(document).data("djproduct"); if (product) { productData = JSON.parse(JSON.stringify(product)); } else { productData = null; } } catch (error) { productData = null; } } if (!productData) { const productJson = document.querySelector("#product-json"); productData = (productJson && productJson.textContent && JSON.parse(productJson.textContent)) || null; } return productData; }; })(); initRebate = this.win.SPZCore.Types.debounce( this.win, ((data, variantChange) => { let discount_list = Object.assign([], this.rebateInfo.discount_list); /* 按子商品的多少对优惠信息进行排序 */ discount_list && discount_list.sort((a, b) => { return b.variant_ids.length - a.variant_ids.length; }); /* 选中子商品时 筛选子商品的优惠信息 */ if (data.selected && data.selected.id) { discount_list = this.getVariantDiscountId(data.selected.id); } /* 无满减信息 */ if (!(discount_list && discount_list.length)) { return; } const isSection = !!document.querySelector( `div[data-section-type^="shoplazza://apps/publicapp/blocks/rebate"] #rebate_custom_component` ); if ( (this.rebateInfo.rebate_type == "sku" && data && data.selected && data.selected.id) || this.rebateInfo.rebate_type == "spu" ) { if (discount_list[0]) { this.landPage += discount_list[0].discount_id || ""; } const info = { rebate: discount_list[0], maxShowCount: this.win.innerWidth > 768 ? 3 : 1, landPage: this.landPage, modalFooterImg: `url(${`${this.win.SHOPLAZZA["image_domain"]}oss/operation/e8ebb03dbb710457ca3b4b6a70898ab2.svg`})`, i18n: this.i18n[this.lang] }; this.renderData = info; SPZ.whenApiDefined( document.getElementById(isSection ? "app_rebate_section" : "app_rebate_block") ).then(apis => { apis.render(info, true); }); } this.insertSlideTag(this.rebateInfo.tag, variantChange); var pluginCurrencyEvent = new CustomEvent("plugin_currency_update"); document.dispatchEvent(pluginCurrencyEvent); }).bind(this), 10 ); getRebateInfo = async () => { if (this.initData && this.initData.product && this.initData.product.id) { var variant_ids = this.initData.product.variants.map(variant => variant.id); const res = await this.xhr_.fetchJson( "\/api\/discount-rebate\/product-discount", { method: "POST", body: { product_id: this.initData.product.id, product_type: this.initData.product.product_type, variant_ids: variant_ids, }, } ); if (!SPZCore.Types.isEmptyObject(res.rebate_info)) { res.rebate_info.tag = res.tag; res.rebate_info.rebate_type = res.rebate_type; this.rebateInfo = res.rebate_info; this.initRebate(this.initData); } else { if (this.win.top !== this.win.self) { const noActivity = document.getElementById("no-rebate-activity"); noActivity && (noActivity["style"].display = "block"); } } } }; getVariantDiscountId = (variant_id) => { if (!variant_id || !this.rebateInfo) return []; var rebateId = this.rebateInfo.variant_discount_map[variant_id]; return this.rebateInfo.discount_list.filter(item => item.discount_id == rebateId) || []; }; insertSlideTag = (tag, variantChange) => { setTimeout(() => { if (tag) { var tag_container; var modal = document.getElementById("product-select-modal"); if (modal && modal.classList.contains("show")) { if (!variantChange && modal.querySelector(".slider-discount-tag")) return; if ( variantChange && modal.querySelector(".slider-discount-tag:not(.rebate-tag)") ) return; tag_container = modal; } else { var product_detail_card = document.querySelector( '.page_container > [data-section-type="product_detail"], .page_container > [data-section-type="product-template"]' ); if(!product_detail_card) return; if (!variantChange && product_detail_card.querySelector(".slider-discount-tag")) return; if (variantChange && product_detail_card.querySelector(".slider-discount-tag:not(.rebate-tag)")) return; tag_container = product_detail_card; } if (tag_container.matches("#product-select-modal") && this.pageType === 13 && document.documentElement.clientWidth < 768) return; const tagDom = `<div class="slider-discount-tag dj_skin_product_title rebate-tag">${tag}</div>` if (document.querySelector(".sep-loaded-slider")) { var loadedSlider = tag_container.querySelector(".sep-loaded-slider"); loadedSlider.querySelectorAll(".slider-discount-tag").forEach(function(element) { element.remove(); }); loadedSlider.insertAdjacentHTML("beforeend", tagDom); } else { if (tag_container.querySelector(".support-slick")) { var supportSlick = tag_container.querySelectorAll(".support-slick, .sep-slider"); supportSlick.forEach((element) => { element.querySelectorAll(".slider-discount-tag").forEach((element) => { element.remove(); }); element.insertAdjacentHTML("beforeend",tagDom); }); } else { var sepSlider = tag_container.querySelector(".sep-slider"); sepSlider.querySelectorAll(".slider-discount-tag").forEach(function(element) { element.remove(); }); sepSlider.insertAdjacentHTML("beforeend",tagDom); } } if (document.documentElement.clientWidth < 768) { const sliderDiscountTagHeight = tag_container.querySelector(".slider-discount-tag").offsetHeight || 0; document.querySelector(".product-image__swiper_bullets").style.bottom = `${sliderDiscountTagHeight + 15}px`; } } }, 1000); }; fetchInfoBar = () => { let discount_ids = []; if (this.pageType === 1) { discount_ids = this.rebateInfo && this.rebateInfo.discount_list.map(item => item.discount_id); } else if (this.pageType === 38) { discount_ids = [this.win.rebateObj.rebateCollection_id] || []; } const productObj = this.getProduct(); return this.xhr_.fetchJson("\/api\/discount-rebate\/global-text", { method: "POST", body: { product_type: productObj && productObj.product && productObj.product.product_type, line_items: (this.cart.line_items || []).map(item => ({ variant_id: item.variant_id, product_id: item.product_id, quantity: item.quantity, price: item.price, selected: !item.unchecked, })), discount_ids: discount_ids, }, }); }; renderBottomBanner = res => { if (!res.tips) return; if (document.querySelector(".discount__info-bar")) return; var bar_style = `background:linear-gradient(90deg,${res.config.background_color_start},${res.config.background_color_end}); color:${res.config.color};`; let data = { tips: res.tips, landPage: this.landPage + res.id, bar_style }; const html = SPZCore.Dom.htmlFor(this.element); const banner = html([ `<a impr="1" imprevt="1" id="rebate_bottom_bar" href=${data.landPage} class="discount__info-bar text-truncate" data-activity-type="rebate" style="${data.bar_style}">${data.tips}</a>`, ]); document.querySelector(".plugin-container__bottom-fixed").appendChild(banner); const pluginCurrencyEvent = new CustomEvent("plugin_currency_update"); document.dispatchEvent(pluginCurrencyEvent); if (res.id) { var trackParams = { page: this.pageType, discount_id: res.id, product_id: this.getProduct()?.product.id, }; banner.addEventListener("click", () => { this.win.sa && this.win.sa.track("plugin_rebate_promotion_click", { plugin_timestamp: Date.now(), plugin_location: "bottom_bar", product_id: trackParams.product_id, discount_id: trackParams.discount_id, }); }); this.win.sa && this.win.sa.track("plugin_rebate_banner_pv", trackParams); } }; showDiscountPopupsInfoBar = () => { if ([13, 14, 19, 30, 31].includes(this.pageType)) return; if (document.querySelector(".plugin-container__bottom-fixed .discount__info-bar")) return; this.fetchInfoBar().then(this.renderBottomBanner); document.addEventListener("dj.cartChange", () => { this.fetchInfoBar().then(this.renderBottomBanner); }); }; } SPZ.defineElement("spz-custom-rebate", SpzRebateComponent);
The gift card and necklace are packed in the same gift box, and give it to the most cherished girl birthday
Necklace length: 18 Inches; Pendant height: 21 Millimeters; Pendant width: 13 Millimeters
Materials: Gold, Silver, Rose Gold
Graduations are important moments of growth and transition in life. The culmination of years of hard work, they symbolize making it to the next level.
Graduation Quote: Move confidently in the direction of your dreams, step strongly with each beat of your heart. If you should fall or be led astray, close your eyes and remember to look deep inside yourself. For your inner compass continues to guide you toward your best self!
SPECIFICATIONS:

Nickel free, lead free, cadmium free
Suitable for all ages
Adjustable chain:
CHAIN LENGTH: 18" chain + 2" chain extender

, super easy to adjust for longer or shorter.


Necklace Suitable for Most People.
PACKAGE INCLUDING:
1 * Necklace
1 * Gift Card
1 * Beautiful gift box (The default color is black. Leave a message when placing an order with other colors)
Estimated processing time is listed on the product page. Add processing time to shipping time for an estimate of when you will receive your order.
PROCESSING TIME
Processing time differs from product to product. All items are made to order and take 2-5 business days to be made.
Delivery Time = Processing Time + Shipping Time
SHIPPING TIME
France
Standard Shipping: 5-10 business days to arrive - $6.99
Free delivery from $49.99

Belgium

Standard Shipping: 5 to 10 business days to arrive - $7.99
Free delivery from $49.99
United States
USPS Standard Shipping: 7-12 days for delivery - €

6,99

Free shipping over $49.99
United Kingdom
Royal Mail Standard Shipping: 5-10 days for delivery - €

6,99

Free shipping over $49.99
Germany
Standard Shipping: 8-11 days for delivery - €7,99
(Germany will be delayed by 3-5 days due to the impact of the COVID-19 in some areas)
Free shipping over $49.99
Spain
Standard Shipping: 6-11 days for delivery - €

7,99

Free shipping over $49.99

Luxembourg

Expédition standard : 7 à 15 jours ouvrables pour arriver - €

7,99

Gratuit à partir de $49.99
Australia
Standard Shipping: 6-9 days for delivery - €

9,99

Free shipping over $49.99
Italy
ItalyItalian Post Standard Shipping: 6-10 days for delivery - €

8,99

Free shipping over $49.99

Switzerland

Expédition standard : 7 à 15 jours ouvrables pour arriver - €

9,99

Free delivery from $49.99

Canada

Standard Shipping: 6-12 days for delivery - €

9,99

Free shipping over $49.99
Portugal
Standard Shipping: 9-15 days for delivery - €

9,99

Free shipping over $49.99
Ireland
Standard Shipping: 9-15 days for delivery - €

8,99

Free shipping over $49.99

Netherlands

Standard Shipping: 9-15 days for delivery - €

8,99

Free shipping over $49.99

Austria, Croatia, Czech Republic, Denmark, Estonia, Finland, Greece, Hungary, Latvia, Lithuania, Poland, Svarok, Sweden, Slovenia

Standard Shipping: 9-15 days for delivery - €

8,99

Free shipping over $49.99

Malta, Cyprus

Standard Shipping: 10-15 days for delivery - €

11,99

Free shipping over $49.99

Iceland, Israel, Norway

Standard Shipping: 9-15 days for delivery - €

12,99

Free shipping over $49.99
INTERNATIONAL
Region: New Zealand / Brazil / Mexico /All Countries in Europe...
Standard Shipping General Products, Custom Made Products 9 - 15 Days - €

12,99

Free shipping over $49.99
(These charges include transportation costs from the sending country to the destination country and the customs tax of the goods, and the customer does not need to bear other payment costs)
Note: If you have further questions about logistics and timeliness, please contact our customer service center cs.vikess@gmail.com